Conferences and Workshops
TCG has produced a variety of presentations, seminars and workshops for families, family enterprises and organizations around the globe.
Our presentations are highly customized with content that focuses on the specific interests of each group.  As skilled educators and facilitators, we work with each host producer to create engaging content with actionable value which exceeds audience expectations. Contact us to day to present at your next big event!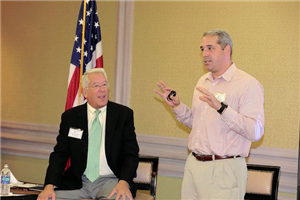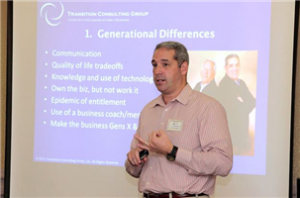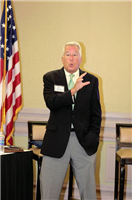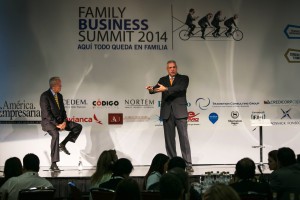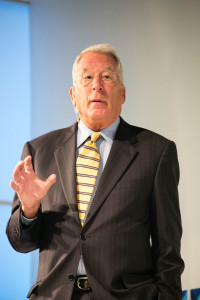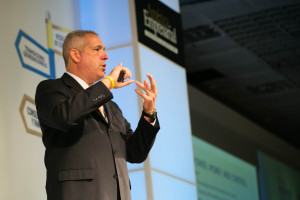 Our presentations and workshops include:
FAMILY ENTERPRISE FORWARD: An Intergenerational Workshop Designed to Help Families to Start the Conversation
FAMILY RELATIONSHIP MATTERS: Communication Between Parents and Adult Children in a Family Business
WORKPLACE CONFLICT RESOLUTION: Keys to Management and Success
BUILDING BENCHSTRENGTH: Determining and Assessing the Leadership Needs of Management
TOP TRENDS IN FAMILY BUSINESS: Exploring the top 8 trends that are affecting family business today
ENTITLEMENT…THE EPIDEMIC: Its cause, cure and prevention
EFFECTIVE COMMUNICATION: Understanding your communication style and others'
FAMILY STORIES: Creating a coat of arms and passing on the legacy
FATHERS AND SONS: Friends or foes
MANAGING EXPECTATIONS: Anticipating reactions and consequences
RIGHTS OF PASSAGE: A guide to leadership succession
SEVEN STEPS FOR PASSING THE BATON
SO YOU'RE IN THE FAMILY BUSINESS: A series of mini case studies
SUCCESSION PLANNING: The hard side
THE ART OF LETTING GO: A guide to members of the senior generation
THE ART OF LISTENING: A guide to effective communication
THE ATTRIBUTES OF LEADERSHIP: A checklist for emerging leaders
THE BURDEN OF WEALTH: An insurmountable opportunity
THE CODE OF CONDUCT: A model for harmony
UNDERSTANDING FAMILY BUSINESS:  The rights and wrongs for advisors
VISUALIZING: A sports metaphor for family business
WHEN THE GOING GETS TOUGH: Does the old dog hang in there?
We have presented to:
BKR International, Sydney Australia
Bryant University, Providence
Campden Conferences
Carrier Corporation, Div. United Technologies, Farmington
Chief Executive Network
El Tiempo Family Business Conference, Bogota
Fairleigh Dickinson University, Madison
Family Business Council, Detroit
Family Firm Institute
Florida International University, Eugenio Pino and Family Global Entrepreneurship Center
Glasgow Caledonian University, Glasgow
Business Conference, San Francisco
King's College, Wilkes-Barre
Massachusetts Society of CPAs
Northeastern University Alumni Conference, Athens
Northeastern University Center for Family Business, Boston
Parker Hannifin Corporation, Cleveland
The University of Toledo, Toledo
Tulane University, New Orleans
UBS Financial Services, Inc., Boston
University of Alberta, Edmonton
University of Massachusetts, Amherst
University of New Hampshire, Durham
University of New Haven, New Haven
University of Southern Illinois, Chicago
University of Southern Maine, Portland
University of Wisconsin, Madison
University of Wisconsin, Oshkosh
Virginia Commonwealth University, Richmond
YPO Chapter Meetings:

Bahrain
Boston
Calcutta
Copenhagen
Guatemala City
Hong Kong
Madras
New Delhi
Perth

YPO Mid-west Area Conference
YPO International University:

Athens
Auckland
Buenos Aires
If You Would Like More Information, or To Have A Discussion