Family Business Articles
Transition Consulting Group has written about various family business topics ranging from succession of ownership and leadership to communication and conflict resolution. Our articles have been published in several different magazines including Family Business Review, Family Business Magazine, FFI Intelligence Matters, FFI Practitioner and Campden FB.
So You're in the Family Business
A collection of short articles based on real happenings in real family businesses. Individual and company names have been altered to respect privacy. These brief previews are intended to whet your appetite to read further to gain insights into the events of other business families, perhaps, not too dissimilar to your own.
Family Business Review



Family Business Review is the scholarly journal of the Family Firm Institute. The contents of FBR include articles of interest to researchers, academics, educators, and practitioners who serve family enterprises.
Family Business Magazine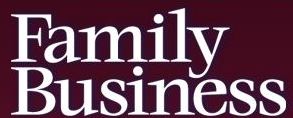 Family Business is the only dedicated magazine that targets thriving multi-generational North American family companies. It offers a vital and active paid circulation of more than 6,800 committed family company owners, leaders and shareholders and is run by a family company for family companies. Family Business Publishing Company is a multigenerational media and investment firm which lives and breathes family-owned company issues.
Family Office Review


Family Office Review was founded in 2011 to serve a gap in the family office community for relevant, organized news and information. Knowledge is power – but only if you can get the right information at the right time from the right place. Wealth isolates, and wealth amplifies. This publication aims to be the most useful tool available for navigating around potential pitfalls and the unifying point for the celebration of success.
FFI Intelligence Matters


Intelligence Matters is a series of interviews conducted by Paul Karofsky, Chair of the Family Business Advisory Committee of the Family Firm Institute. Each interview features a compelling discussion on a critical topic of timely relevance with the unique perspective of family enterprise leaders from around the globe.
FFI Practitioner



The Practitioner is an electronic journal, published two to four times a year by the Family Firm Institute. Its purpose is to provide family business professionals and family wealth advisors with practical, user-friendly content on best practices from across the core disciplines of behavioral science, law, finance, and management science as well as the latest cross-disciplinary thinking in these fields.
Campden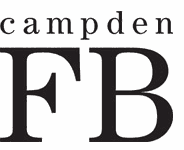 Since 2001, Campden FB has provided business-owning families of substantial wealth with news, analysis and features via our highly regarded magazine. With unrivalled access to CEOs of the world's leading family businesses and insight from the most respected experts in the field, Campden FB tackles the crucial issues facing ultra high net worth, multigenerational global family businesses.
If You Would Like More Information, or To Have A Discussion