Leadership Team
For over 25 years, Transition Consulting Group has helped family members in business together have Thanksgiving dinner.  The father-son team of Paul and David Karofsky is a family business consulting to other family businesses.  They offer a dual generation approach to family enterprises around an array of challenges from the transition of leadership and ownership to conflict resolution, strategic planning, forming governance structures and more.
David Karofsky, CEO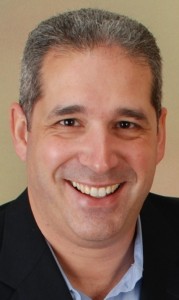 David Karofsky has over 25 years of experience coaching and consulting to individuals, families and companies to develop better cross team communication and build alignment among the senior management team. His client work is focused on executing the transition of ownership and leadership, professional development, conflict resolution, strategic planning and forming governance structures for family and closely-held businesses.
Prior to partnering with his father at Transition Consulting Group, David was Vice-President of Marketing for a software start-up where he helped launch the company and raise over $10 Million in funding. Prior to that, David spent 8 years at EMC Corporation holding various corporate roles including managing operations for worldwide marketing.
His interest in family business consulting was launched with his course work in family business dynamics at the Cambridge Center for Creative Enterprise. David's work helping corporate executives develop superior listening and communication skills was honed by his professional training in executive team building, strategic decision making, effective communication, managing people, matrix management, and performance enhancement.
David is a graduate of Bowdoin College and received his Ed.M. in Counseling Psychology from Boston University and his MBA from Northeastern University where he was awarded a full academic scholarship while working as a teaching assistant for undergraduate business courses.
The recipient of multiple achievement awards, David has been a guest speaker internationally and is a mentor to current and former MBA students at Northeastern University's Graduate School of Business and serves on the Marketing Career Track Advisory Board.  He is a founding member and former chair of the Boston chapter of the Young Presidents' Organization's Young Adult Forum, member of the Family Firm Institute where he holds certificates in Family Wealth Advising and Advanced Family Business Advising with Fellow Status, former member of the Board of Directors of the Mazie Mentoring Program and a former member of the Executive Board of Directors for the Men's Associates at Hebrew SeniorLife. David is co-author, with his father, Paul, of So You're in the Family Business: A Guide to Sustainability.
In March of 2017, David joined The Family Business Consulting Group for all new consulting engagements.  David and Paul will continue to work together on consulting engagements as appropriate.
---
Paul Karofsky, Founder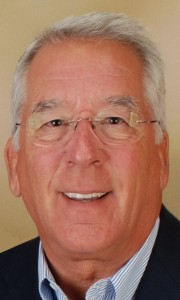 Paul Karofsky received his A.B. from Bowdoin College and attended graduate school at Connecticut College in the Department of Philosophy.  He joined his family's wholesale distribution business, serving most of his career as president and chief executive.  After completing two successful acquisitions, Paul achieved certification in the OPM Program at Harvard Business School, strengthening his interest in organizational behavior, management development, and strategic planning.  He was trained in Kepner-Tregoe Decision Analysis and by Ichak Adizes.  He has served as president of his industry's regional and international trade associations, and was a trustee of the National Association of Wholesale Distributors, prompting his biography in several editions of Who's Who.
Having sold his business in 1988, Paul returned to graduate school and received his Ed.M. from Harvard University in 1990, concentrating his studies on communication and interpersonal relationships – with special interest in the psychosocial life of families and intergenerational communication.  In 1995, he was one of only a few non-lawyers to be trained at Harvard Law School's Program of Instruction for Lawyers Mediation Workshop.
Paul served on the Governor's Entrepreneurial Advisory Committee and the partnership sub-committee for the Commonwealth of Massachusetts Department of Education.  He is a trustee for life of HebrewSeniorLife and a member of the Board of Advisors of the Psychoanalytic Couple and Family Institute of New England.  Paul is a member of YPO where he was named an outstanding faculty resource.  He is a Founding Fellow of the Business Families Foundation of Montreal.  Paul is also a former member of the Board of Directors of the Family Firm Institute, where he holds a certificate in Family Business Advising with Fellow Status and is a member of the Global Education Network faculty.  In 1998, he received the Institute's Barbara Hollander Award for outstanding contributions to the field of family business practice.  In 2007 and 2008, he was recognized by Northeastern University and the New England Chapter of the Family Firm Institute when a Family Business of the Year award was presented in his honor.
Married for fifty years, the father of two, and grandfather of four, Paul is Executive Director Emeritus of Northeastern University's Center for Family Business, which he was instrumental in launching.  He facilitated its Leadership Development Forum which was endowed and named in his honor.  He is a past columnist for Family Office Review and BusinessWeek Online and former case study editor of Nation's Business and Families in Business.  He has been interview editor of Family Business Review, and a peer reviewer for Harvard University Press.  Paul is co-author with his son, David, of So You're in the Family Business: A Guide to Sustainability.
Paul can be reached at Paul@FamBizConsulting.com or 561-626-1110.
---
TCG Associates
Colleagues at Transition Consulting Group include several renowned practitioners with expertise in:
Family Relationships
Governance
Finance and Accounting
Organizational Assessment
Corporate Strategy
Business Plan Development
Business Valuation
Leadership Coaching
Mentoring
Mergers and Acquisitions
Investment Banking
Negotiation
Real Estate
Philanthropy
Family Offices
Family Protocol
Family Therapy
If You Would Like More Information, or To Have A Discussion