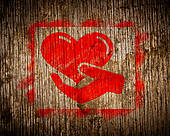 Several years ago, a cousin of mine who was founder and president of The Philanthropic Initiative, presented a program for a university based group that I ran for family members in business together.  The title was THE BURDEN OF WEALTH: An Insurmountable Opportunity.  With a wonderfully provocative title, the event was chock full of stories about business families, how they coalesced around the then emerging practice of strategic philanthropy.
With current estimates that the levels of wealth transitioning to Baby Boomers will exceed $7 trillion, there is certainly more than enough opportunity for families to engage in meaningful discussions.  Family office and family enterprise leaders are faced with the opportunity to educate the next generation and seek alignment.
Here are a few tips along the way:
Avoid the "sudden wealth" syndrome.  About 15 years ago, I spent some time with young woman who was struggling with the meaning of wealth.  At the age of 21, she was suddenly informed that she had a trust fund of $20 million.  Despite having grown up in a small town where their family business was among the largest, the family lived rather modestly.  She told me that she never really thought her family was particularly wealthy, citing that her father drove a 10 year old Pontiac and all the children went to public school.  Now she was startled and understood neither the meaning of her new-found wealth nor how to handle it.  We encourage "progressive revelation."  That is, gradually sharing with the younger generation at appropriate ages.
Have meaningful conversations.  Share stories with your children about wealth – how it was acquired, what it means to you, how it can be preserved, and even make the world a better place.   At a family council meeting, a client asked his grandchildren, ages 12-16, what money meant to them.  The responses ranged from "a chance to save up for something special" to "security" and "the opportunity to help those who are less advantaged."  The ensuing discussion led to a road trip to some of their city's poorest neighborhoods and ultimately the family's decision to fund a small park with a basketball court plus recreation equipment for toddlers.
Have a process for decision making.  More recently, a friend and his wife died shortly after one another leaving two children in their early 20s with the joint responsibility over a 9 figure philanthropic trust.  The children knew they had a fiduciary role, but were in grave disagreement over how the funds would be disbursed.  The siblings, who previously had a fine relationship, were now in conflict and absent was a process to resolve it.  Ultimately, a third trustee was engaged to mediate differences between the sibs.
Have kids get skin in the game.  A few weeks ago, a preeminent financial advisor shared his story of how he gives each of his 3 children an equal amount of money over which they have individual philanthropic decision making.  In addition, he allocates another amount over which they have joint decision making, thus allow for meaningful discussions among his children and the enhancement of their relationship with one another.
Don't go it alone.  There is lots of support available to you, both in your family office and beyond.  Seek out the experts in wealth management and philanthropy and let them guide you and your children with discussions and events that can help your values endure for yet another generation and hopefully beyond.
Follow some basic steps: early stories, lots of dialogue, a process for decision making, active involvement of the younger generation, and seek support and the opportunity need not be insurmountable.