On May 2nd, David Karofsky and Mike Moegelin hosted The Peer Alliance kickoff event — introducing the concept of Forums for Enterprising Families to a select group of family enterprise leaders.
The event brought together a group of New England's enterprising families to network with one another, learn more about how forum is a powerful tool for continued success and hear from the forum experience of Tom Sanford and Jim Kaloyanides.
Tom and Jim shared stories of how forum groups have fostered success in their careers.
Tom reflected on how forum groups have benefitted his business in good times and bad, stating that "in the good times, forum allows you to evaluate your trajectory, to examine the big picture and where you plan to go"; additionally, Tom reflected on how forum helps family enterprises to navigate the bad times, stating "forum allows you to limit errors in your business, by sharing with others during the peaks and valleys and gaining greater knowledge from the openness and sharing of best practices."  Overall, Tom remarked on how forum groups present a focused environment, where family enterprise executives can share best practices safely, and with an unmatched openness.  Tom left the audience with a lasting thought, that the monetary cost of joining a forum group is far less expensive than hiring a consultant or pursuing a Master's Degree in Business — yet the value forum provides is long lasting and unmatched in its effect on the personal, professional and business lives of each member.
Jim reflected on his 17 years of forum experience, an experience that has shaped the success of his family's business, New England Coffee Company.  What excited Jim most about The Peer Alliance was the opportunity for family and business to intersect, in a way that no other forum group can provide.  Jim addressed the unique challenges family enterprises face relative to other business owners/operators, namely that the intersection of family and business creates a set of issues that are unique to family enterprise — he mentioned how easily a family event can transform into a business discussion, whether it's over Thanksgiving dinner or a summer barbeque.  Covering topics such as dealing with/hiring a board of directors, "letting go" of the business, the value of an open exchange of ideas and the pervasive nature of "entitlement" as it concerns family businesses — Jim's experience brought a unique perspective with regard to understanding the value of forums for family enterprises.  The most important value for Jim from his experience with forum — learning from a like-minded group of his peers.  This is the true value of forums for enterprising families and one that can last for decades as the relationships grow richer and deeper between consistent group members.
The Peer Alliance would like to thank Tom Sanford and Jim Kaloyanides for their support, and additionally all those in attendance.  There is no substitute for the group experience, and we sincerely appreciate the time and opinions of all those in attendance.
Thank you all, and we hope to see each of you again soon!
Best,
The Peer Alliance Leadership Team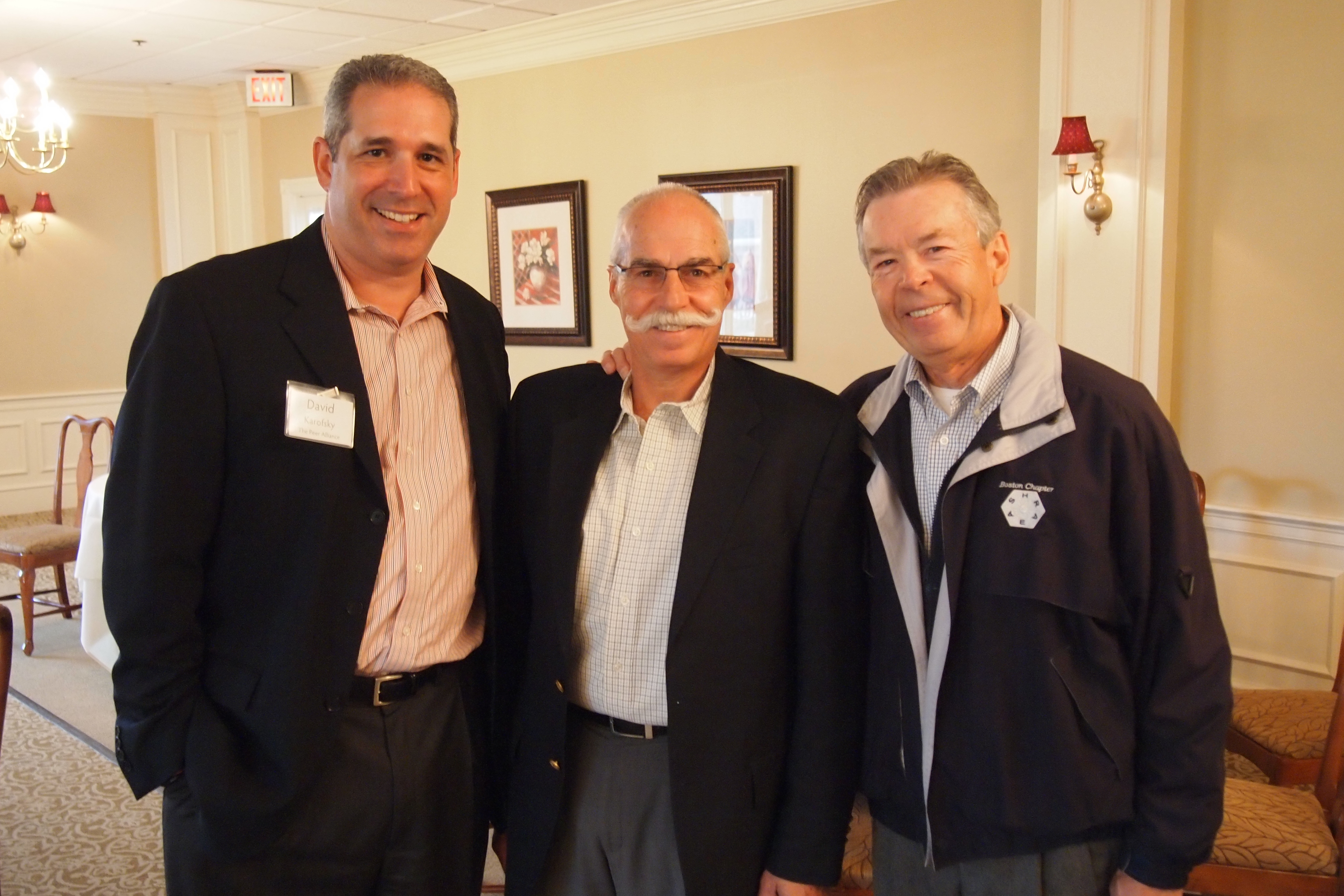 Shown above: The Peer Alliance CEO David Karofsky with Jim Kaloyanides of New England Coffee and Warren Hudson of L.C. Anderson, Inc.