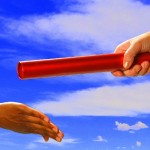 It's not always easy for the senior generation "let go" and allow the younger generation to take the reins of the family business.  It can be very hard to do.  In most cases, the business is the senior generation members' retirement plan and the largest asset they own, and trusting someone else with their financial future can be daunting.
Think of it like passing a baton in a relay race.  First, the senior generation runs with it.  Then, with the hands of both the senior and the younger generation on the baton at the same time, the transition begins.  And, finally, the younger generation runs with the baton alone.  If this series of events is not done well, the baton can be bobbled or dropped – and the race will be lost.  But if executed correctly, a smooth transition can be achieved.
Younger generation members must take hold of the baton and demonstrate to the senior generation that they can effectively run the business.  It falls on the shoulders of the younger generation to do this.  Otherwise, the senior generation won't relinquish that control.  And when the time comes, it's important for the senior generation to make public- to employees, customers, suppliers and service providers that the younger generation is indeed in charge.  Appropriate responsibility, title, office space and public announcements are part of anointing the next generation.  Prince Charles is still waiting, don't let this happen in your family's business.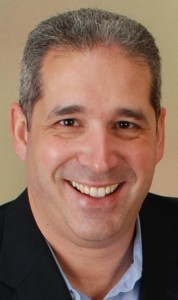 David Karofsky is President of Transition Consulting Group, Ltd.  He h­­as over 20 years of experience coaching and consulting to individuals, families and companies to develop better cross team communication and build alignment among the senior management team.  The recipient of multiple achievement awards, he received his A.B. from Bowdoin College, an Ed.M. from Boston University in Counseling Psychology and a MBA from Northeastern University.  David can be reached at David@FamBizConsulting.com or 508.875.7751